Calgary Mortgages Done Differently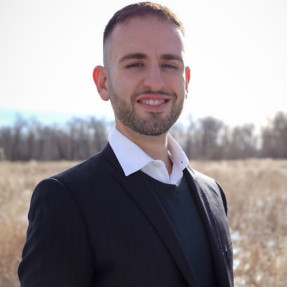 ABBAS HAMZEH, MORTGAGE ADVISOR 
I am a mortgage broker that specializes in mortgages and financial advice in Calgary and beyond. I connect Calgarians with the best mortgages and financial solutions.
Residential and Commercial
I have been a mortgage advisor for residential and commercial mortgages for over 10 years. I have helped Calgary families and business owners get the mortgages, rates and options they need.
My advice comes from experience
Unlike other Calgary mortgage brokers, I am also a custom home builder and understand the intricacies of real estate development in the Calgary area.
You can be confident in your mortgage
My experience in residential and commercial appraisal gives me a deeper understanding of the financial side of real estate.

Every mortgage is different
I work for you and not the banks. Every new mortgage, renewal and refinancing is custom arranged for you and your home. The financial advice is unbiased, and the mortgage offerings are personalized.
NEW HOME MORTGAGE
I shop around for you to find the mortgage that works best for you.
RENEWAL OR SWITCH
When it's time to renew, I will make sure your mortgage is renewed to match your financing needs.
REFINANCE
Goals change over time. Refinancing can open up funds for your next project, trip or home.
COMMERCIAL LENDING
I understand this niche area of lending. Mortgages for your next business or commercial project – from restaurants to land development. 
INVESTMENT PROPERTY MORTGAGE
Get approved with superior rates for your next rental property or investment. Flexible options to match your investment. 
SELF EMPLOYED
Creative options for self-employed individuals to maximize your financing options.
NEWCOMERS
Range of products for newcomers to Canada and non-permanent residents with limited credit. 
CHIP HOME INCOME PLAN
Flexible financing options for any borrower over the age of 55 – even if you don't have an income.
STRATEGIC FINANCIAL ADVICE 
INCLUDED WITH EVERY MORTGAGE
I'M with you through the Life of the Mortgage
Unlike banks, my service doesn't end when the paperwork is signed. I'll continue to be your financial guide and provide advice to make the most out of your investment. You can be sure you are making the right decision – today and in the future.
Build your wealth
Real estate is the most widely available tool for financial freedom. I believe that everyone has the ability to invest in real estate – with creativity, action and good timing.
APPLY TODAY
Get pre-approved today for your Calgary mortgage.
Over 50 lenders
I am connected to Canada's top lenders.
I'll shop around over 50 lenders to find the best mortgage for you. My relationships with Canada's top mortgage lenders, banks and financial institutions means you can be confident you are getting the rates and terms that match your financial goals.
Through my dedicated and personalized service, you can be confident you are getting the best mortgage.
Mortgage and real estate expert
 Abbas Hamzeh, Mortgage Professional
Calgary is an incredible city. I am proud to call it my home and have my business here. Now I want to make Calgary an even better city – for my family and yours.
I was raised in Calgary and met my wife here. She is a dance teacher and also a local business owner, and we have two kids – a girl who is just getting into kindergarten and a boy starting preschool.
As a business owner and dedicated community member, I want Calgary to be the best place to raise a family. And this starts by connecting Calgarians with mortgages that work for them and their homes.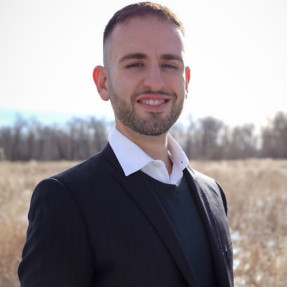 Residential and Commercial Mortgages
I am a mortgage broker with years of experience in real estate appraisal and development in Calgary. I facilitate mortgages and investment opportunities to create wealth for Calgarians the same way I do for my own family. For every size and type of mortgage, I offer personalized advice and authentic service.
Home Builder and Real Estate Expert
I am the owner of the award-winning luxury home builder, MiNo Homes. My experience in real estate development means I consider the details that few mortgage brokers think about. These are the details that will make a big difference when purchasing your next home and will prepare you for a smooth transaction.
After visiting the banks and not getting exactly what I wanted, I was referred to Abbas from my accountant. Within a couple of days, he made it happen!
What an incredible team to have on your side. They helped me through the whole process and without their guidance I would have been completely lost. They had advice around every corner and we ready for my phone calls whenever I had questions. Truly better than I ever could have imagined.
I would recommend Abbas if your having a hard time getting approved or can't get the rate you think you deserve.
Start your mortgage application
Every mortgage is different. That is why I customize our advice and mortgage offerings for every Calgarian. The first step is to tell us a bit about yourself and your financial goals, so I can start searching for the best rates, products and options for you.
And if you have more questions, see some frequently-asked-questions below or send us a message.
APPLY TODAY
Get pre-approved today for your Calgary mortgage.
How are you different than a bank?
My job is to help you find the mortgage that best matches your goals – for your finances, home and family. Unlike banks, I am not trying to sell products or push sales. I shop Canada's top mortgage lenders to find the mortgage that works best for you. I complete all the research so you can be confident in your mortgage.
How are you different than other mortgage brokers?
I am also a custom home builder that understands the intricacies of real estate development in the Calgary area. I have experience in residential and commercial appraisal, so I know the Calgary real estate market. I offer custom service and personalized advice for every client and financial solutions for any range of project type or size. 
Do you offer mortgages for commercial projects?
Yes – I offer mortgages for residential, commercial and construction projects. I am highly experienced in the niche of commercial financing and mortgages. In fact, I am also experienced in commercial appraisal.
No matter the size or type of project, I work with every client with the same level of service.
What's the process to get a mortgage?
The first step is to complete the online application. From there, I will complete a mortgage pre-approval and contact you to discuss your options. I will learn about your goals and then shop around for the best mortgages for you. After I receive your application, I will guide you through every step with patience and care.
What are your rates?
I have connections to over 50 lenders from Canada's top banks and financial institutions. My relationships to these lenders means I can offer you clients a mortgage with the best rates and options to fit you real estate goals. I am happy to create a custom rate package for you – simply fill out an application to get started.
How do I begin?
The best place to start is fill out our quick online application. Or feel free to send a message or call anytime – I am happy to meet to discuss the mortgage process in detail.
Contact Abbas Today
Send us a message anytime or email at abbas@greenmortgagesolutions.com. 
Or call at 403.630.6796.